Meet Our Staff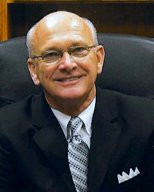 Tom Hart
Interim Pastor
Tom was born and raised in Fort Smith, Arkansas, where he attended Central Baptist Church. Upon graduating from Ft. Smith High School, he enrolled in the Missionary Baptist Seminary in Little Rock. There, he earned a Bachelor's degree in Bible languages and a Master's degree in English Bible.
Tom has been married to his wife, Gail, for 54 years. They have three children and five grandchildren. Tom pastored a church while in high school and another while in seminary. He pastored Victory Baptist Church in Sherwood, Arkansas for 41 years. Since then, he served as interim for two years at First Immanuel and as pastor at Summit Baptist for seven years (both in Pine Bluff, AR).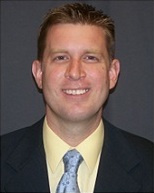 Bobby Smith
Pastor of Student & Family Ministry
Bobby joined the staff at Faith in June of 2011. He is from North Little Rock and grew up in Victory Baptist Church. Bobby was saved at the age of 10 and surrendered into God's ministry while attending Bogg Springs Camp at the age of 16.
Bobby received his Bachelor's and Master's Degrees in Theology from the Missionary Baptist Seminary in Little Rock. He served as pastor of Pine Top Baptist Church in Broken Bow, OK and Canaan Baptist Church in Pine Bluff, AR. He also has served as Student Intern at Victory Baptist Church and Music & Youth Pastor at Redfield Missionary Baptist Church.
Bobby married his wife, Amy, in January of 2001. They have three children, Joel, Grant and Jude. Born in February of 2006, Joel moved into the presence of Jesus at the age of 5 in August of 2011. Grant, who is 6, loves to spend time with his daddy doing "church" work. Jude, born in August of 2013, is a reminder everyday of God's faithfulness and mercy. As a family, the Smiths love to spend time camping, running, bicycle riding, and simply enjoying each other.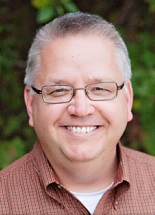 Bill Simmons
Pastor of Music & Senior Adult Ministry
Bill Simmons joined the staff at Faith in October of 2011. He and his wife, Judy, have one son, Zachary, who is currently attending Arkansas State University. Bill graduated from the Missionary Baptist Seminary in 1983 with his degree in Church Music Education.
He and Judy have served in churches in Arkansas since 1985, including First Baptist Church of Bryant, Arkansas (1985-1989); Bethany Baptist Church in White Hall, Arkansas (1990-1996); and Faith Baptist Church in North Little Rock, Arkansas (1997-2011).